Powerful Tools for Optimal Functioning
with Carolyn M. Ball, MA, LPC, national trainer, counselor, and author
Whole Brain Solutions–WBS–provide well-researched and effective technologies through Products and Counseling/Coaching that support easy and profound changes through applications in
COUNSELING
EDUCATION
BUSINESS
MEDICINE AND BODYWORK
YOUR LIFE!
WHY WHOLE BRAIN SOLUTIONS are SO EFFECTIVE!
Have you ever heard that we only use 10% of our brains? Well, there's at least some truth to that: With Whole Brain Solutions (WBS), Carolyn Ball teaches you to access and train those parts of the brain that we don't utilize efficiently. We have much, much greater potential to optimize our work and personal lives than we general use!
Whole Brain Solutions offer techniques for individuals and business that are powerful, easy to use, non-drug and non-invasive approaches, and can be used by almost anyone. Through training, coaching, and products that support access to optimal mental and emotional functioning, these tools target specific brain states through the binaural beat sound technology of Hemi-Sync® and the Whole Brain Process. These patented technologies magnify the brain's innate abilities, bypassing old, limiting perspectives, and supporting focused yet relaxed creativity, insight and abilities.
CAROLYN BALL PRESENTS TOOLS THAT REALLY WORK!

 
Always seeking the best way to improve lives, Carolyn has synthesized some of the most effective, cutting edge tools available today. A warm and engaging presenter, an excellent teacher, and a woman of insight and clarity, she has moved many with her wisdom and knowledge, and her ability to facilitate change. Her CDs marry the ease and effectiveness of the Hemi-Sync audio technology with clinically effective verbal guidance. Her best-selling books are an adventure into self-discovery.
A national trainer, speaker, counselor, coach, and author since 1987, Carolyn Ball has been long recognized as a leader in helping professionals and individuals bring about effective change.
Offering seminars and coaching/counseling, and available for training, retreats, and conferences, Carolyn Ball offers insight and systems that are inspirational and experiential. An emphasis is placed on identifying goals, producing results, and creating lasting and effective transformation.
Contact Us
To find out more about how you can benefit from Whole Brain Solutions, our coaching/counseling, our products, or programs, please email us with your information below. We will contact you within a few business days to discuss a customized approach to fill your business or individual needs. If you are setting up a counseling or coaching session, be sure to include your phone number.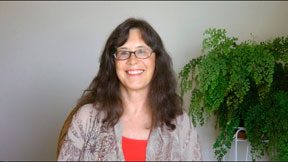 ON THE
MENU

:

See About WBS and Meet Carolyn to get more information about the Whole Brain Solutions we offer, and about Carolyn Ball.

See Coaching/Counseling to find out about scheduling private sessions utilizing the many applications for Whole Brain Solutions, and how we can tailor these tools to your needs to achieve optimal functioning in both your personal and in your professional world.

See Testimonials to read what experts in the field and other happy clients have said about WBS and the services offered by Carolyn Ball.

See CDs/Books to order powerful Hemi-Sync CDs by Carolyn Ball and others, and books by Carolyn Ball

See Free Tools to learn some of the most powerful ways to create change using the primary Whole Brain Solutions processes.